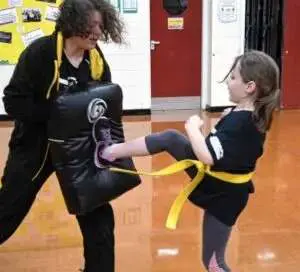 Newcomers to West Coast Krav Maga will see that our junior and teen classes have a variety of different coloured belts on show.
The idea is to build the habit of goal setting, so that the students are constantly focused, learning and achieving.
This helps us all to improve and inspires the students to build great habits like focus, determination and positive thinking.
Our next grading is on Saturday 30th March at St Cuthberts Church, Lytham Road.

If you're testing for red and yellow belts. Registration opens at 13:45 and the testing will run from 14:00 – 15:15.
If you're testing for Orange belt and above. Registration opens at 14:45 and testing runs from 15:00 – 16:15.
Please follow this link: